Plasma Fibroblast is a groundbreaking treatment relatively new to the U. S. It immediately tightens and lifts the skin, face, and numerous areas of the body. It's also an excellent, highly successful holistic alternative to typical laser procedures and cosmetic surgery.
This operation has been safely done throughout North America and Europe for many years. It's also known as "gentle surgery" since the effects are long-lasting and generally equivalent to traditional cosmetic surgery.
With Fibroblast, you will successfully remove excess skin while lifting and tightening nearly any part of the face and body. With this approach, there is no incision, stitches, bruises, typical anesthetic, bleeding, thinned-down skin, or an unnaturally pulled or twisted appearance to the face. This is not only a safer option for skin rejuvenation, but it is also far less expensive than many alternatives.
If you want to boost your skin's appearance with no post-procedure downtime, we would be happy to host you in our spa for a plasma fibroblast therapy session. Keep reading to understand more about this treatment, and click here to book an appointment. We hope to see you soon!
What is a Plasma Fibroblast Treatment?
Plasma fibroblast therapy is a noninvasive skin tightening technique that creates a tiny wound in the skin using a high-energy pulse. This pulse can stimulate fibroblasts, which rebuild the skin and keep it firm.
Skin tightening without surgery is a common and popular method. This less invasive therapy requires less time to recover than surgical treatments. However, the effects are sometimes shorter.
Plasma fibroblast treatment specifically targets fibroblasts. These fibroblast cells produce collagen and protein in the dermis, the skin layer immediately under the epidermis.
Fibroblasts are vital in wound healing and preserving skin firmness and tightness. Plasma fibroblast treatment employs a pen-like instrument that delivers high-frequency electrical currents to tiny portions of the skin.
Plasma fibroblast's other names are:
plasma skin resurfacing
plasma skin regeneration
plasma needling
plasma lift
What is The Purpose of a Plasma Fibroblast Treatment?
Plasma Fibroblast treatments have been found to dissolve proteins in the skin, promote fibroblast activity, and induce tissue contraction, resulting in firmer, healthier-looking skin. Acne scars, skin texture, and loose facial skin may benefit from this non-invasive cosmetic therapy.
Plasma fibroblast treatment helps the skin's outer layer to behave as a natural dressing, avoiding damage to deeper skin layers and promoting faster healing.
Advantages of a Plasma Fibroblast Treatment:
Many individuals may consider this therapy safe, effective, and low-cost. The following are the advantages of plasma fibroblast technology:
High precision rate
Short procedure time
No bleeding
Minimal damage to other tissues
Fast healing
No downtime
No visible scars
No hyperpigmentation
No pain
How Does the Plasma Fibroblast Work?
The plasma fibroblast tip does not directly touch the skin during a session, instead delivering a focused current just above the surface: the heated current causes micro-injuries or microscopic holes in the skin's layer.
Plasma is an ionized gas that creates ions and electrons when initiated by a plasma generator. This creates plasma fibroblasts when heated and in contact with oxygen.
Plasma is the fourth state of matter in which electrons are separated from atoms forming an ionized gas. The plasma generated by the direct current can change the ion's position (sodium – Na +, potassium – K +) present along the cell membrane, causing it to cross.
Thanks to this process, the difference between the electric potential present along the membrane returns equilibrium. The electrical voltage of the membrane increases and the membrane is tensioned. This action stimulates the production of collagen, and elastic fibers, improving skin damaged by the sun and leveling the skin's wrinkles and surface.
The apparatus responsible for this process is a direct current electric wave emitter that reaches only the stratum corneum of the epidermal tissue, causing no damage to the subcutaneous layers, hair follicles, and other structures.
Plasma Fibroblast Increases:
Type 1 collagen
Growth factors
Skin permeability
Collagen fibers
Skin tightness
Plasma Fibroblast Reduces:
Keloid fibroblasts in scar areas
Warts
Varicose veins
Dilated vessels
Stretch marks
Age spots
Plasma Fibroblast Results
Before and After Pictures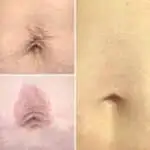 Plasma Fibroblast therapy provides visible results promptly after application and ensures long-term outcomes. The patient recovers quickly, and the benefits can be seen as soon as the first session.
Plasma Fibroblast May Not Be Suitable For Some People, Including:
Pregnant women
Breastfeeding mothers
People with pacemakers
People with heart problems
People with dermatitis
Individuals using isotretinoin
People with autoimmune conditions
People with a tendency to scar
In Conclusion
A Plasma Fibroblast treatment may be the skin therapy for you! Here at Brazilian Silhouette, our experts would be happy to meet with you in the soothing environment of our spa. Click here to book an appointment. We hope to see you soon!